Your Howl dashboard provides both an overview and detailed analytics to help you understand how your links are performing.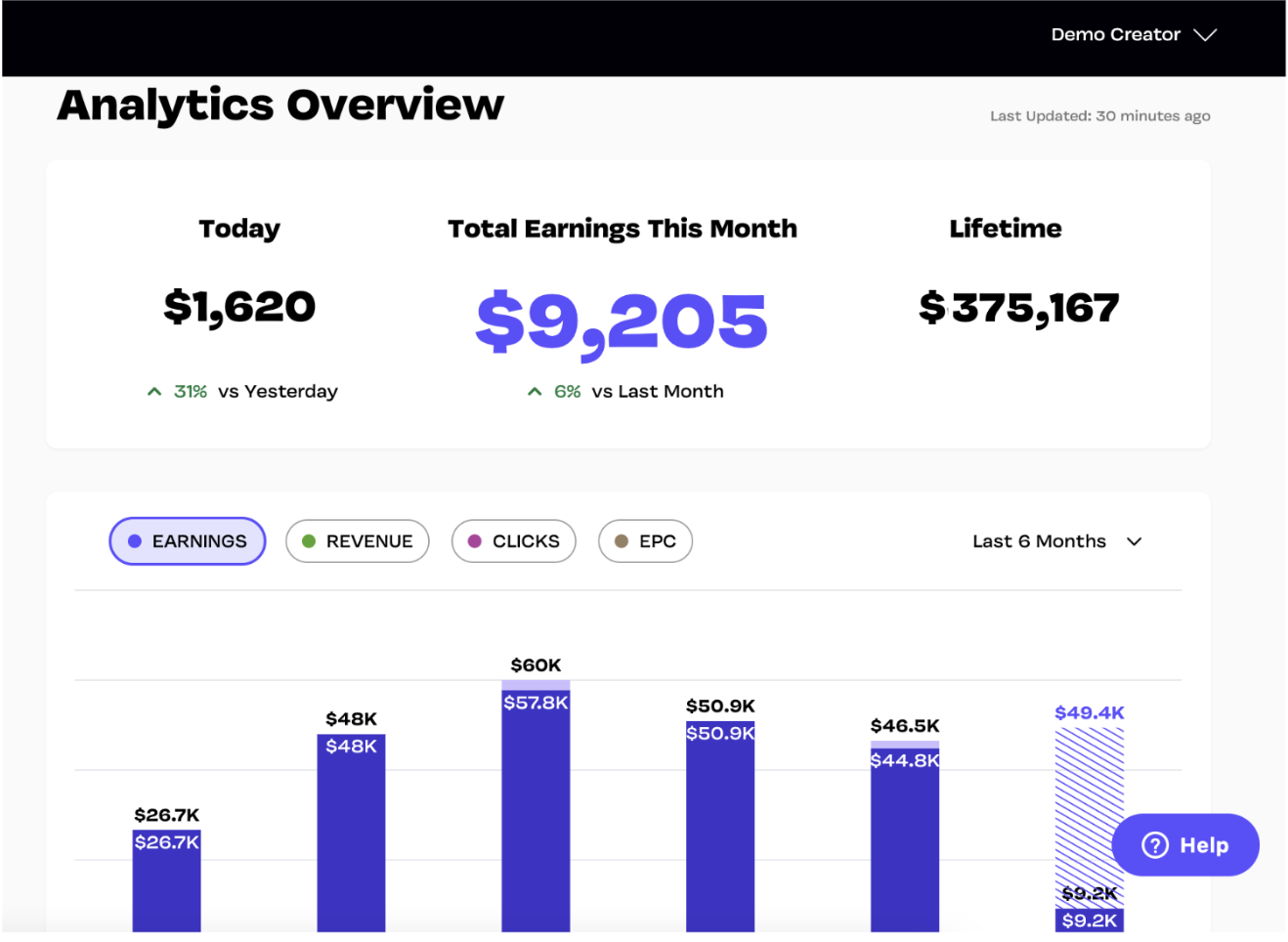 We measure performance through different metrics, including Earnings, Revenue, Click, and EPC (Earnings Per Click) as well as barometer stats (a.k.a. stats that help you see if you're trending in a positive direction) like Link Creation. On the Overview page under the Analytics tab of the nav bar, you can view a summary of these metrics by month. You also have the ability to filter through different timeframes and see breakdowns for commissions and flat fee earnings. If you want to go deeper, you can view these metrics at a Brand, Campaign, Post, Link, and Product level. You can also compare your data from different timeframes and download it to a spreadsheet.
We've also recently launched Storefronts analytics, allowing you to view metrics for all of your Storefronts collections. You now have the ability to view Earnings, Revenue, Click, Conversion Rates, and AOV (Average Order Value).